Polskie dzieci są modyfikowane genetycznie - Jerzy Zięba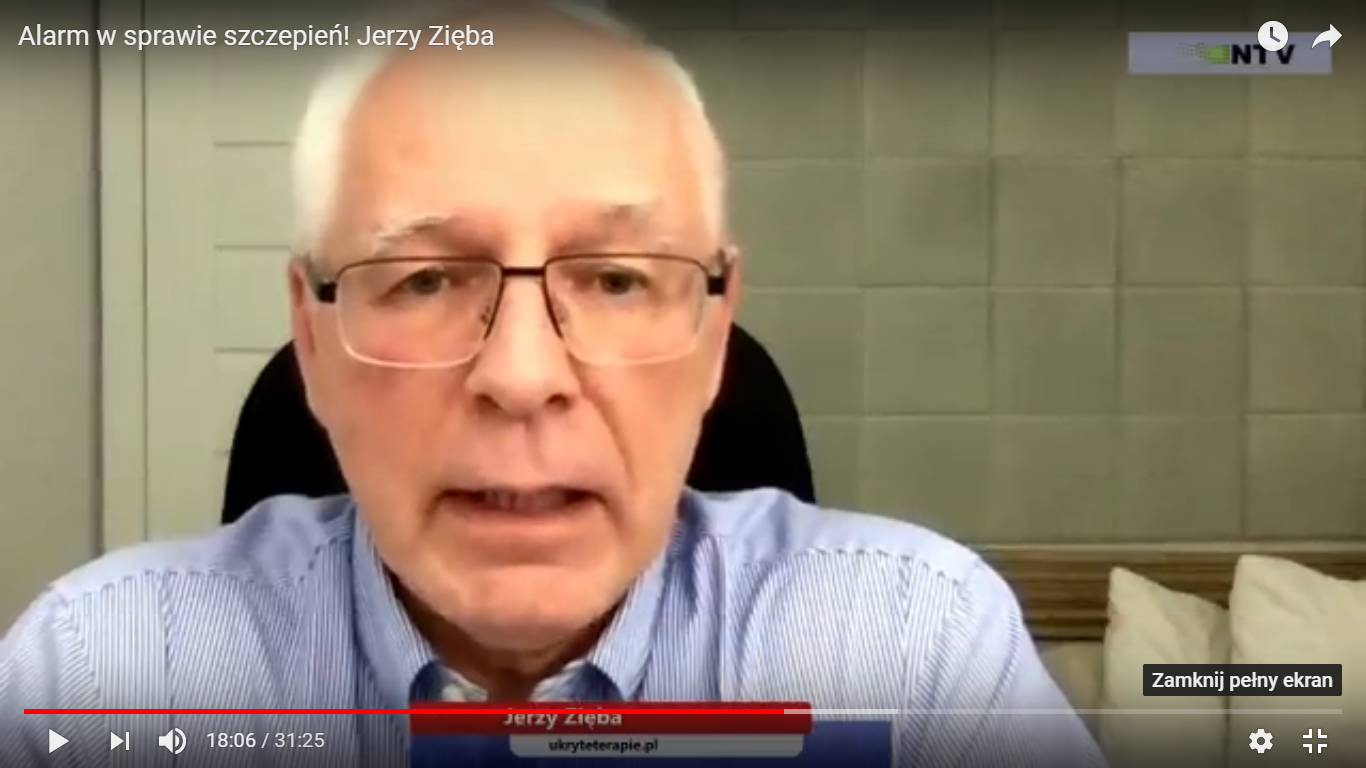 Jerzy Zięba nawołuje do działania w obronie dzieci i dr. Huberta Czerniaka przed firmami farmaceutycznymi i ich agentami.
Media głównego ścieku zawracają głowę Polaków sprawami o małym znaczeniu narodowym i społecznym. Jakie znaczenie dla Polaków ma, że dwa obozy władzy walczą o wpływy w Polsce? To ich problem i to ich tak naprawdę interesuje. Nie ma powodu, byśmy żyli problemami istotnymi dla władzy. My mamy własne życie i własne problemy i dla nad dużo ważniejsze jest, byśmy mogli żyć bezpiecznie, zdrowo i na godnym poziomie.

Niestety, kiedy media mówią i piszą o potyczkach władzy, jednocześnie są wprowadzane drastyczne zmiany w przepisach prawnych ODBIERAJĄCE nam nasze naturalne prawa! Ktokolwiek będzie rządził, będzie miał władzę nad życiem naszym i naszych dzieci, a my nie będziemy mogli się sprzeciwić. Polska coraz bardziej przypomina laboratorium eksperymentów naukowych, a Polacy są w nim jako ludzie laboratoryjni.

Jerzy Zięba opracował serię wykładów na temat szczepień, będziemy je publikować na Super Faktach. Zapraszam do obejrzenia wezwania do działania.

Nie ma czasu, by zajmować się bełkotem medialnym. Trzeba odważnie bronić podstawowe prawa.

Tysiące polskich dzieci jest modyfikowanych genetycznie. My sobie z tego nie zdajemy sprawy. Na różne sposoby. Na przykład w polskich szczepionkach są retrowirusy. To jest coś okropnego, to potrafi zmodyfikować genetycznie nasze dziecko. Potrafi uszkodzić nam dziecko genetycznie i nasze dziecko będzie to wszystko przekazywać do swoich dalszych pokoleń, czyli do naszych wnuków – powiedział Jerzy Zięba.
Zamach na prawa doktora Huberta Czerniaka jest dla Polaków dużo ważniejszy niż walka o stołki w rządzie polskim, dlatego Jerzy Zięba wzywa do wsparcia i nagłośnienia próby pozbawienia prawa do wykonywania zawodu.

Nie zdajecie nawet sobie sprawy z tego, jak ta sprawa dotycząca dr. Huberta Czerniaka jest ważna dla wszystkich Polaków – powiedział Jerzy Zięba.

Krzysztof Król
ZOBACZ WIĘCEJ: PROF. CHRIS EXLEY O ALUMINIUM W MÓZGU OSÓB AUTYSTYCZNYCH
DOWODY, ŻE SZCZEPIONKI ZABIJAJĄ - SUPER FAKTY 18 XI 17 R.