"Trudno się oprzeć sugestii, że jest to depopulacja zaplanowana" - Hubert Czerniak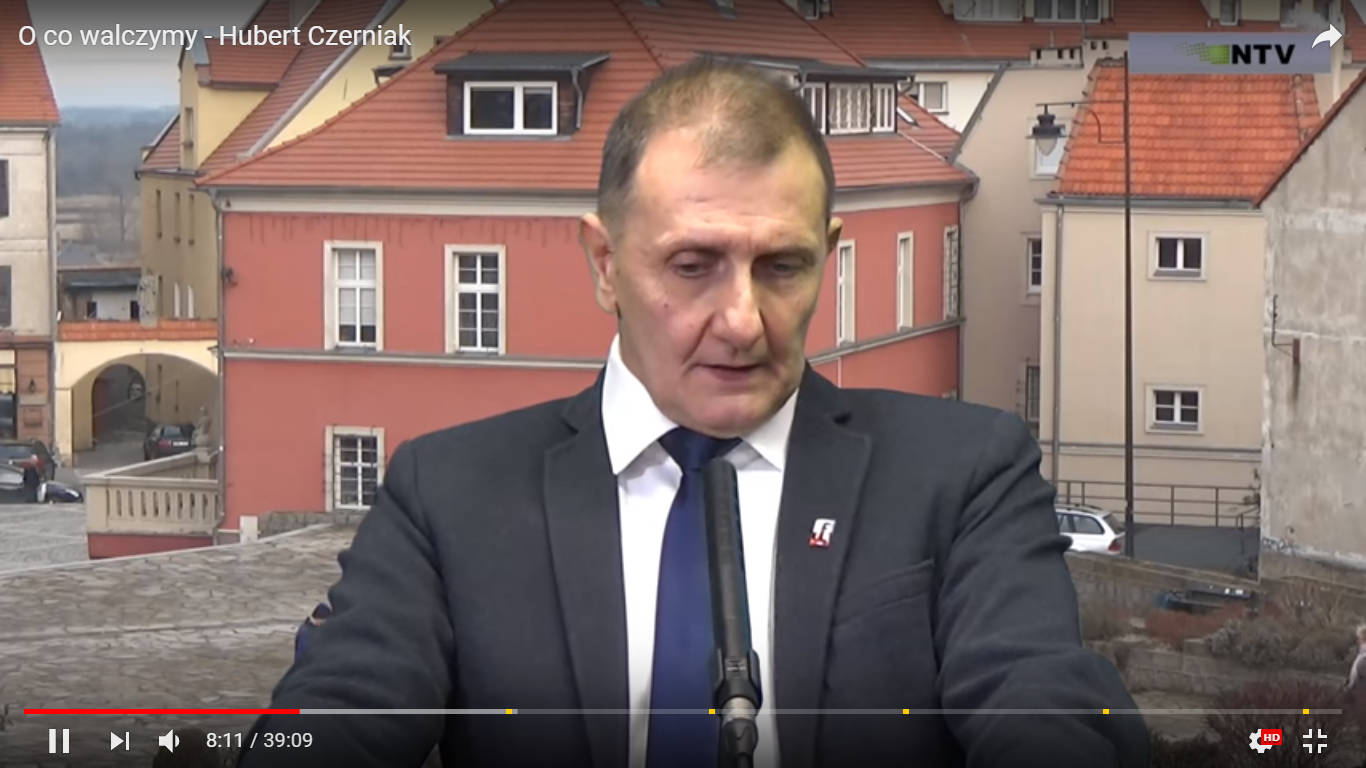 Dr Hubert Czerniak o medycynie i procesie pozbawienia go prawa do wykonywania zawodu.
Dużą rolę w Niemczech odebrał dr Hamer, który jest właścicielem kilku klinik prywatnych, a jednocześnie jest redaktorem "The German New Medicine". On dostał informację od znajomych, z firm farmaceutycznych, że w szczepionkach, które miały być wtedy przeciw świńskiej grypie, miały być nanocząsteczki, które umożliwiałyby kontrolę mózgu, gdzie one by funkcjonowały jak płyta główna komputera. Moglibyśmy ci za stymulować: agresję, wesołość, sytość, głód, depresję. Co byś chciał.

Co jest także niebezpieczne – rząd niemiecki dał zadanie, zlecił badanie, jak będzie oksytocyna wpływała na społeczeństwo? Tak jakby zastanawiali się, co będzie, gdy rozpylą w powietrzu oksytocynę.

Oksytocyna jest hormonem, który normalnie pomaga przy porodzie, a jednocześnie receptory oksytocyny zaimplementowane na podwzgórze, przy użyciu jakiegoś wektora, czyli wirusa, (badanie na gryzoniach było robione, z która myszki lata i współżyje ze wszystkimi myszkami zmienić w myszkę, która siedzi przy jednej, wierna do grobu), czyli mogą zaszczepić nam uległość, poddanie, jakiejś idei.

Dlaczego szczepionki dla kotów czy koni nie mają rtęci i aluminium, natomiast dla ludzi mają?

Na początku rtęć, osadza się tak jak inne metale w wątrobie i nerkach, później w kościach. Taki jest metabolizm metali ciężkich. We krwi pojawia się tylko chwilowo i znika.

O szczepieniu kobiet w ciąży w USA:
Po wprowadzeniu szczepionek (to była dwukrotna szczepionka na grypę) wzrost martwych ciąż i poronień był o ponad 6000%.

Jeśli ktoś przysiądzie nad tym, jeżeli ktoś logicznie popatrzy na to, co się dzieje, na fakty, to trudno się oprzeć sugestii, że jest to jednak depopulacja zaplanowana.

Po wprowadzeniu GMO i żywienie się tą żywnością doprowadza do chorób nowotworowych w czwartym miesiącu u samców, w siódmym u samic.
Powyższe cytaty to streszczenie 12 minut z 40.
Streścił Krzysztof Król